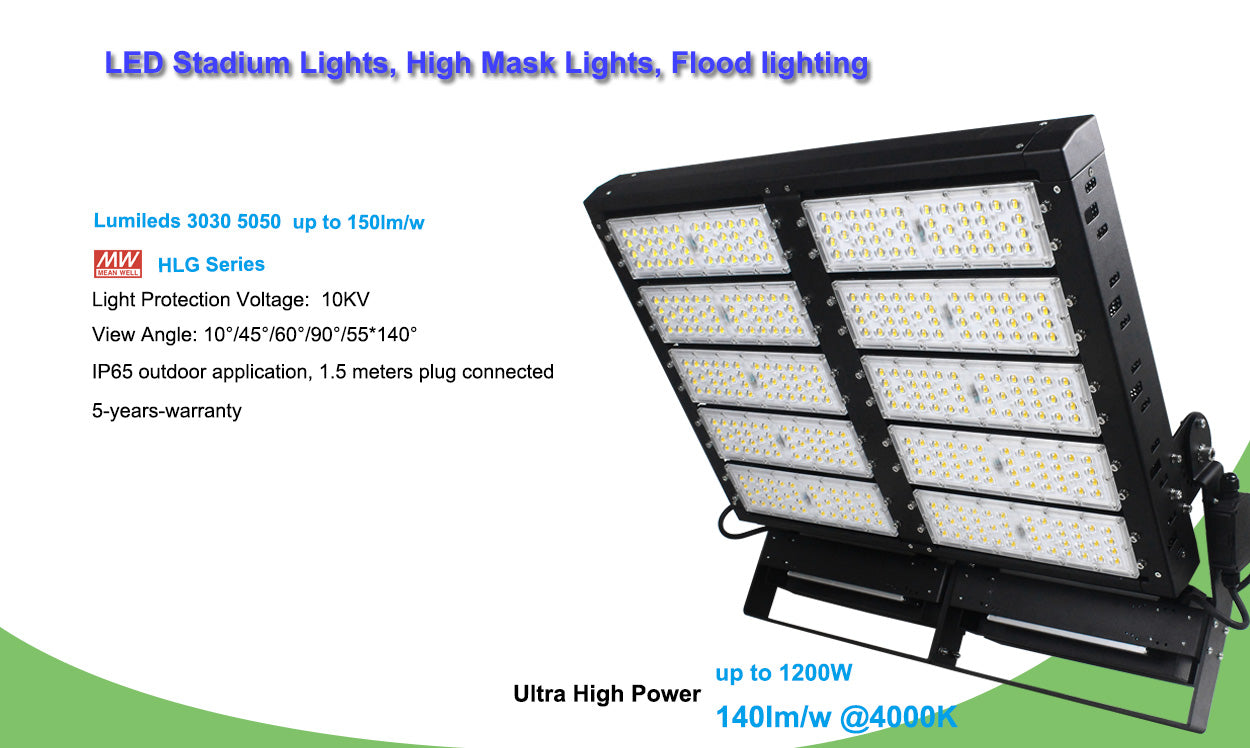 FL-002X, a new product of NCTlighting, is an eviromennt friedly, muscular, high-quality and efficient lighting stadium light. Solve the night stadium lighting problem, widely used in stadiums, parking lots and other areas.
High-quality Stadium Light

Using high-end lamp beads Lumileds 5050/3030, high-end power supply Inventronics, Meanwell, Lumileds, etc. The light effect can reach 150Lm/W. Protection garde IP66.

High quality LED light source, professional light distribution design, effective control of glare, uniform light distribution.

Color rendering index CRI> 70, color temperature 5700, to meet the lighting needs of amateur compe-titions and professional training.
A Variety of Lenses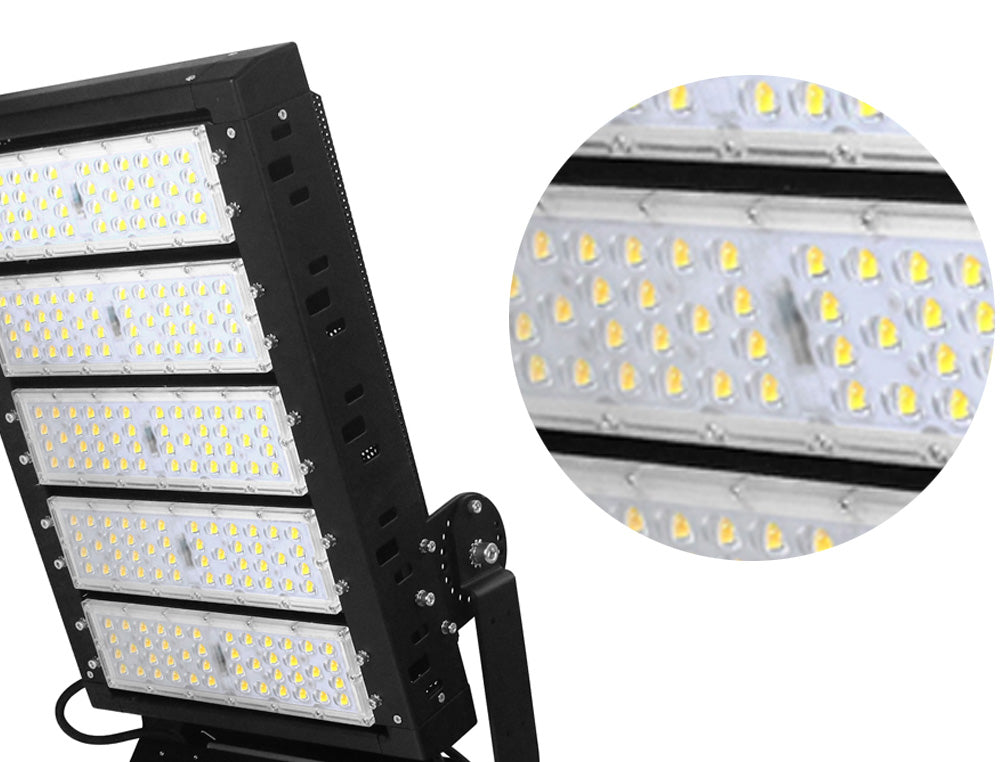 There are many options for the lens angle, including 10D 25D 45D 60D 90D 120D and 140x100
The side baffle has scales and has a dimming angle of 0-90 degrees. It can meet special and professional lighting request.
Oxidation spraying process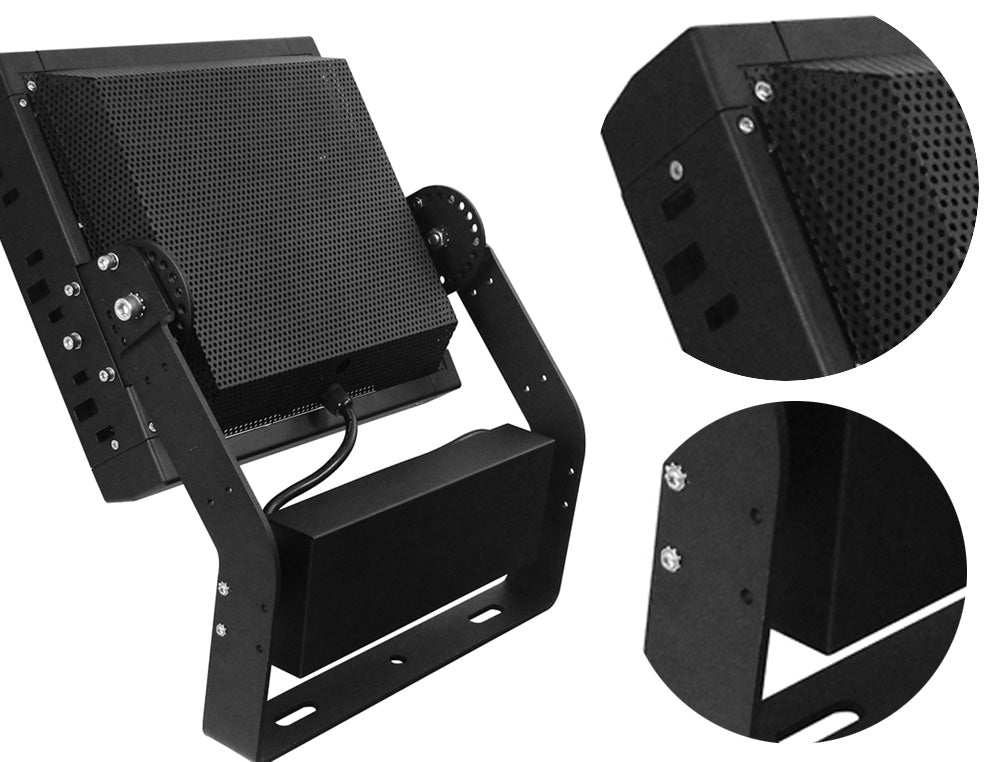 The products are made by CNC,and the positioning accuracy is high to ensure the tightness between the lens and the lamp be ads.
The shell is oxidized and sprayed, and the screws are made of stainless steel 304, which has strong corrosion resistance.
The bracket is made of iron, which is not easy to deform and durable.
Long service life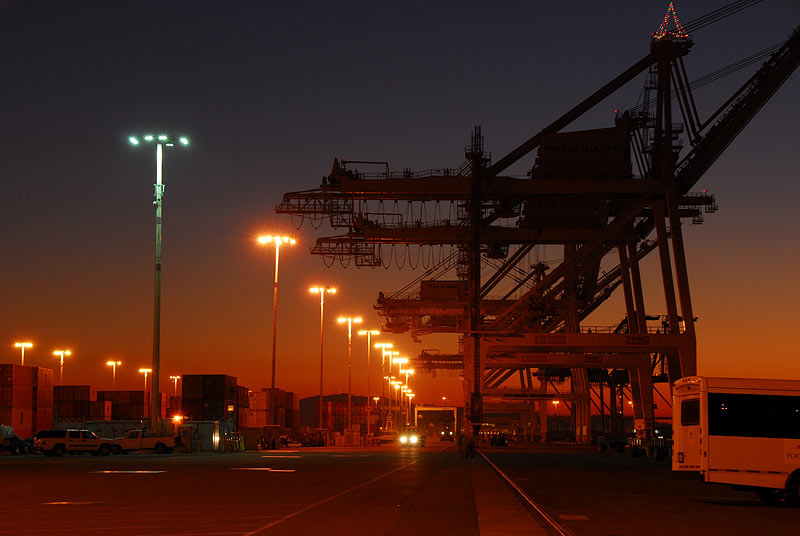 The service life is more than 100,000 hours. 5 years of quality assurance to рrovide customers with high-quality guarantee.
High-power power supply up to 1200W
Freely assemble different numbers of modules to achieve different power. Compared with similar products of the samepower, the weight is lighter.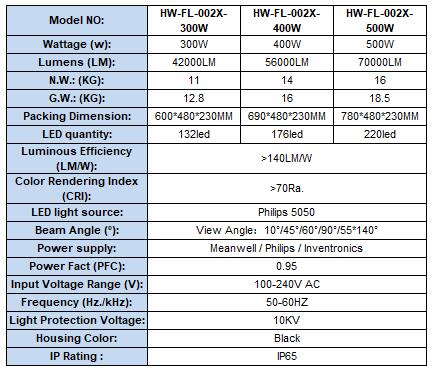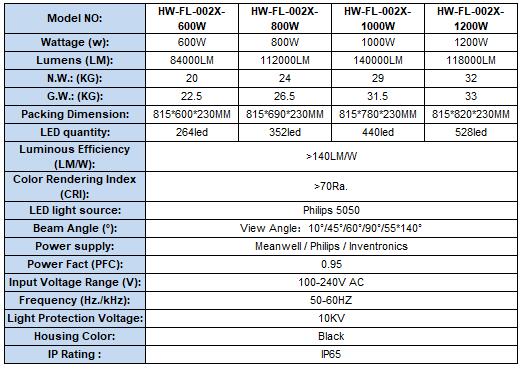 Light Distribution Curve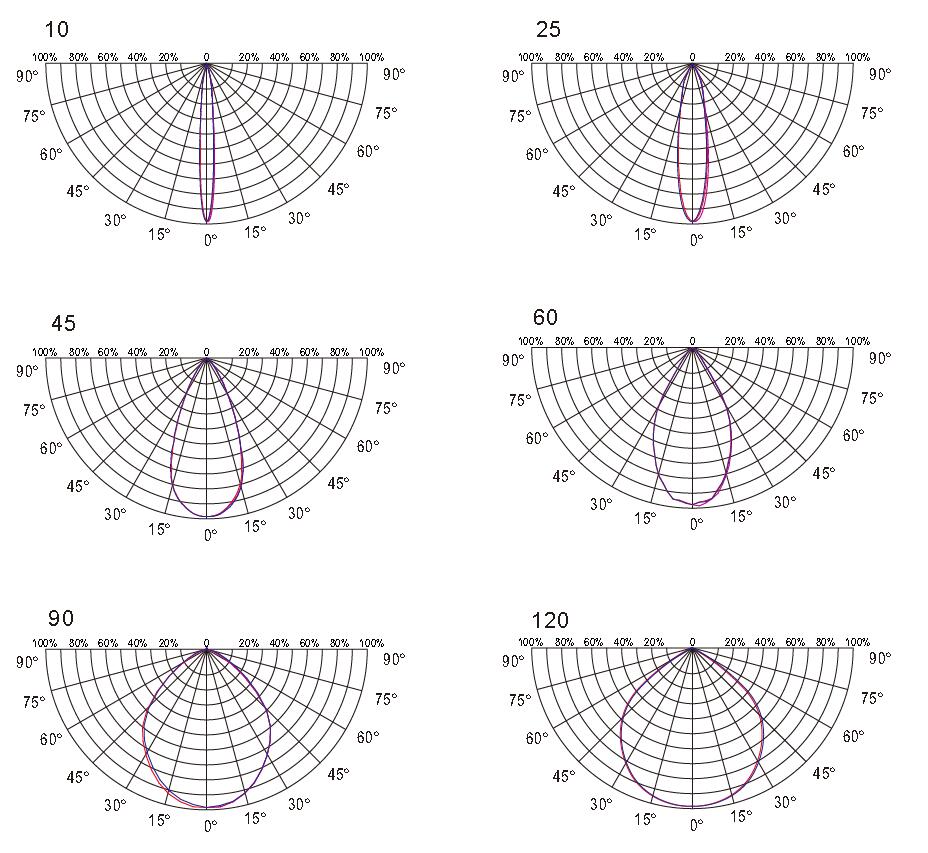 Wide range of application scenarios
Widely used in indoor stadium, outdoor stadium, outdoor parking lot and other areas. Get you the best user experience.